Idyllwild is a cozy California town full of towering trees and legendary rock faces. Tucked between the San Jacinto Mountains and San Bernardino National Forest, Idyllwild encourages exploration by foot through their miles of majestic hiking trails. A hidden gem in California, Idyllwild is as peaceful as it is breathtaking.

There are numerous ways to catch a glimpse of the magnificent summits and forests in this California mountain town. Whether you're a novice or experienced hiker, below are twelve Idyllwild trails with incredible views.
Mount San Jacinto State Park
The high altitude of Mount San Jacinto State Park provides some of the best views near Idyllwild. San Jacinto's peak reaches the highest altitude (~11,000') of any mountain within California's state parks. The San Bernardino National Forest makes up part of the state park, giving way to a variety of trees, vegetation, and wildlife.

Mount San Jacinto State Park has six trails ranging from easy to extremely strenuous—all of which boast impressive granite outcroppings and dense fern forests. The higher you ascend, the more difficult the trails become. However, the majestic scenery from the top can't be beaten, which is why Mount San Jacinto State Park has been dubbed a premier Southern California hiking spot.
Easy hike
The only hike classified as easy in Mount San Jacinto State Park is Panorama Point Trail. This one-mile loop trail is ideal for beginners who are looking to catch a glimpse of the Idyllwild landscape without working up too much of a sweat. Hikers can spot lovely wildflowers as they enjoy a panoramic view of the San Jacinto Mountains. The California Department of Parks and Recreation even created an interpretive audio tour that you can download onto your smartphone and listen to while you hike.
Strenuous hike
Deer Springs Trail to Suicide Rock is the only 'strenuous' hike in the park. Deer Springs Trail is almost seven miles round trip and provides awesome views at the top. Suicide Rock is a granite outcrop that is known for rock climbing. Scenic landmarks on this route include Lily Rock (a granite rock formation) and a bird's-eye view of Strawberry Valley. This trek is popular for bird watching and nature trips, so keep an eye out for wildlife.
Very strenuous hikes
There are two 'very strenuous' hikes in Mount San Jacinto State Park. The first is Devil's Slide Trail to Wellman Divide, which is 11.6 miles out-and-back. This hike is a steep climb but offers great views of both Suicide and Lily Rocks. Throughout the trail, you will find small springs trickling down the hillside. The second very strenuous hike is Marion Mountain Trail to San Jacinto Peak, which is 13.8 miles round trip. Although tough, this hike is extremely rewarding. Once you ascend the mountain, you will get serene views of the San Bernardino and San Gabriel Mountains, as well as Santiago and Modjeska Peaks. If you are hiking on a clear day, it's even possible to catch a glimpse of Catalina Island.
Extremely strenuous hikes
These two trails are categorized as 'extremely strenuous' and are recommended for experienced hikers only. Devil's Slide Trail to San Jacinto Peak is 16 miles out-and-back. This adventurous hike is home to stunning flora and ascends to magnificent views. Deer Springs Trail to San Jacinto Peak is 18.4 miles round trip. This long hike has a lush forest setting and striking landscapes but requires a lot of determination to complete. Both hikes provide views of Suicide and Lily Rocks on opposite sides of the canyon. The prominence of Mount San Jacinto is unlike any other peak, as it has views from the Southern California coast to the desert.
Credit: Deer Springs Trail to San Jacinto Peak
Ernie Maxwell Scenic Trail
For a more relaxed (while still picturesque) hike, check out Ernie Maxwell Scenic Trail. Less than three miles round-trip, this easy trail features calm streams, stunning geological formations, and luscious greenery. Throughout your trek, admire incredible views of Suicide Rock, Lily Rock, and Marion Mountain. The rolling mountains are covered in towering pines, oaks, and cedars. Apart from hiking, nature trips and horseback riding are popular activities at Ernie Maxwell Scenic Trail. The best time of year for both of these outdoor adventures is May through October.

Ernie Maxwell Scenic Trail is ideal for those wanting to catch a glimpse of the spectacular Idyllwild landscape, but without the rigor of hiking the bigger mountains.
Idyllwild Nature Center
The trails at Idyllwild Nature Center are family-friendly and fit for all skill levels. There are four trails at Idyllwild Nature Center that are open from sunrise to sunset. Each route provides delightful views of surrounding nature and the San Jacinto Mountains. What makes all of these routes unique, however, is that there are environmental exhibits and displays throughout.

Yellow Pine Trail is an easy hike (less than half a mile long), making it a great route to bring young kids. Hikers can meander through a forest filled with gigantic oak and cedar trees on this enjoyable route. There are two moderate routes in Idyllwild Nature Center. The Perimeter Trail is a two-mile loop that has tranquil meadows and peaceful streams, while the Hillside Trail is a one-mile route that weaves through green terrain and offers charming vistas.

Summit Trail is a difficult two-mile hike. This trail is a great workout that ends with a gratifying summit landscape. The Idyllwild Nature Center also offers study trips, educational programs, and guided tours. Take a walk through the trails as you learn about natural habitats, mountain ecology, and local flora and fauna. Specific programs teach visitors about the history of the San Jacinto Mountains and Cahuilla Indigenous culture.

Whether you're looking for easy, moderate, or difficult trails to conquer, Idyllwild Nature Center is the ideal base camp to discover the San Jacinto Mountains.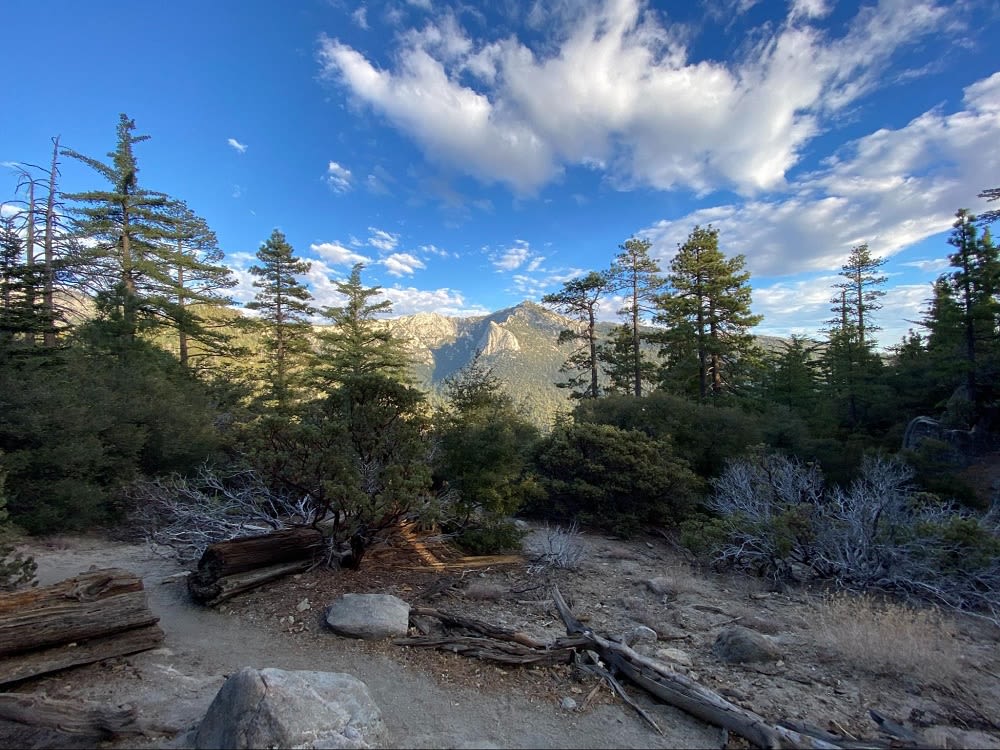 Idyllwild Park Trail
Idyllwild Park Trail is a five-mile round trip hike that is a must for locals and visitors looking to explore the San Bernardino National Forest. Weave your way around gigantic boulders and large pines while stopping at scenic overlooks. The trail is located in Idyllwild Regional Park, which encompasses 202 acres of open space.

For a relaxing walk, stick to the marked paths that take you through the mature forest. Keep your eyes peeled for wildlife and fascinating plants. If you're looking for something tougher, challenge yourself with rock climbing. Take on the enormous granite boulders as you ascend to one-of-a-kind views. Regardless of which way you choose to explore, the trail has plenty of panoramic views of the surreal California scenery.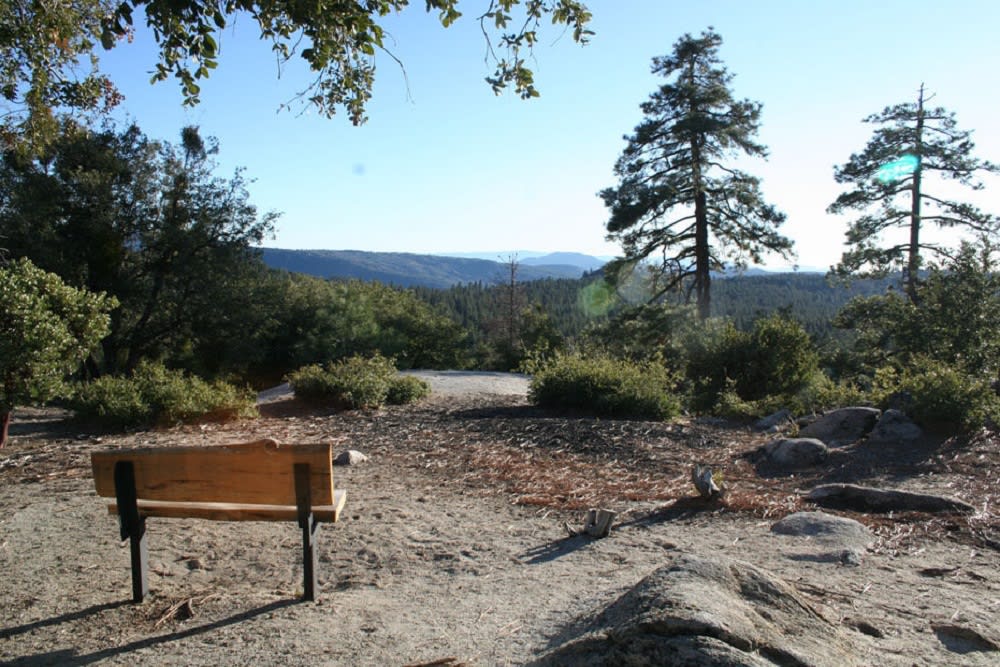 Credit: Idyllwild Regional Park
Idyllwild Real Estate
If you're searching for homes for sale near Idyllwild, contact the local real estate experts at Cochran & Miracle Group. This specialized team prides itself on open communication, responsive market knowledge, and superb customer service for Idyllwild real estate clients. For an unmatched experience buying or selling in Idyllwild, trust the Cochran & Miracle Group to guide your real estate journey.