Exceptional views stretch in all directions from this generously proportioned log home backing to the national forest in Idyllwild, where nature, peace, tranquility and beauty harmonize in one spectacular setting. The home is graced with a wraparound deck that is ideal for relaxation and entertaining. More than 4,000 square feet, the massive 4-bedroom residence presents a cozy and warm log-cabin vibe, with a large river rock fireplace flanked by window seats in the family room, and a dining roomthat opens to a fully appointed kitchen with glass cabinet doors and a Bosch dishwasher. Upstairs, classic dormer windows add character to bedrooms, including a primary suite with stunning views. A favorite spot for memorable gatherings awaits in the basement, where a full pub-style bar, wine cellar, fireplace and an oversized spa are featured. There is another stone fireplace on the rear deck, a fish pond out front, and a 2-car garage with a spacious work area and versatile home office above.
Learn more about 25264 Cougar Road in Idyllwild straight from the seller's mouth!
What do you love most about your home and what will you miss most?
Evenings and summers on the deck, the daffodils in the spring, lots of room to grow summer vegetables. Being so close to hiking, both in our local mountains and in the nearby desert. The full basement and wine cellar. Watching the quiet beauty of softly falling snow through the French doors, warmed by our river rock fireplace.
Room for many friends to gather, for Thanksgiving, Easter, and for our annual Caroling Party. Monumental thunderstorms in the summer – and sometimes in the winter, too! The brave fish swimming in the front yard pond. A family of deer tiptoeing through the back yard and into the trees. The big bobcat strolling up the street, bold as brass in the middle of the day, the blue jays scolding her from the presumed safety of the trees.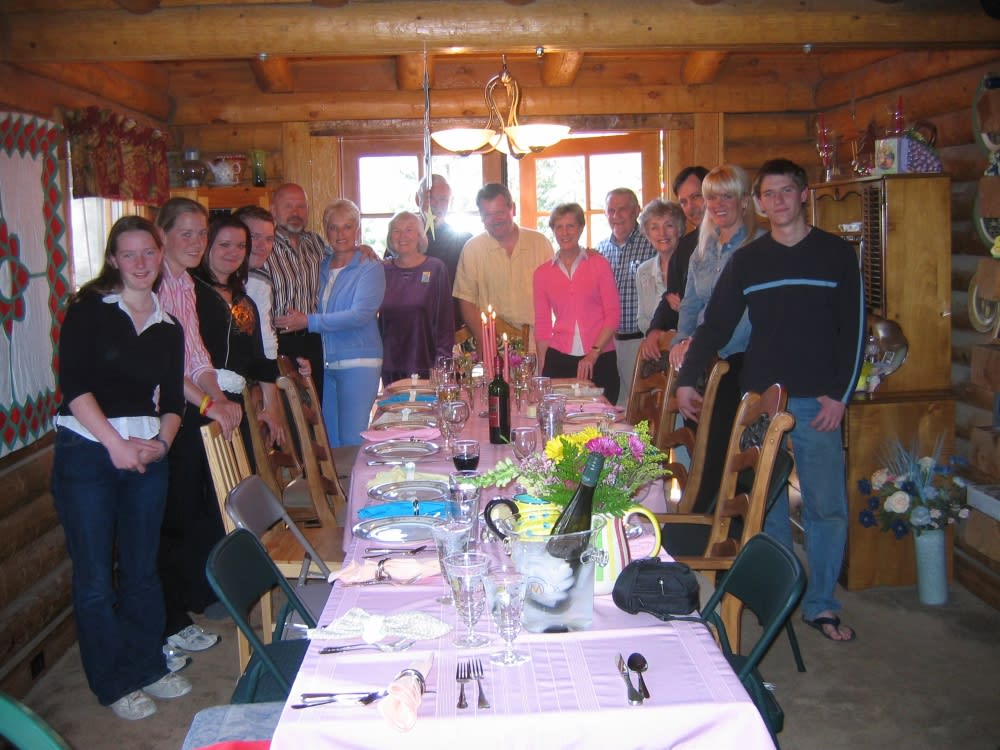 The big climbing roses bursting into flower – just once – each spring.
Our walk-in pantry, the great water and clean air. Nothing behind us but the national forest and the San Jacinto Wilderness. Hearing hikers walking by on the Ernie Maxwell Trail, just up the hill in back. Sitting at the dining room table looking at Marion Mountain gleaming white after a snowstorm. Dark skies full of stars. The incredible brightness of the full moon each month. The birds singing, especially the chickadee's distinctive three note call ushering in every spring.
Memories of five children growing up, doing homework, having friends over, rehearsing lines or instruments, dyeing Easter eggs. Epic Easter eggs hunts in this huge house, scavenger hunts through the woods. Five Christmas stockings opened on Christmas morning by the fire. Birthday parties in the basement, each with its own theme. Raising our puppy Lady Chardonnay and saying goodbye to her 16 years later. The memory of Mark's 85-year-old grandmother seeing the first White Christmas of her life.
All of that, and you can walk out the front door wearing your backpack and end up camping at 8400 feet that same night. Without driving. That's hard to beat.
What compelled you to choose your home over others when you purchased it?
Almost 30 years ago, with five young children, we decided we wanted a slower pace of life. We knew of Idyllwild from visiting friends who had a home here and from a few hiking trips. The local school had a great reputation including a full music and art program, which is important in our lives. We found that there was a good-sized population of families our age. The local Idyllwild Arts Academy offered live music, dance, and theatre by talented high school students from around the world. Additionally, the children would attend Hemet High School, known for academic excellence and boasting a full performing arts program – upgraded to a Performing Arts Academy when our children were there.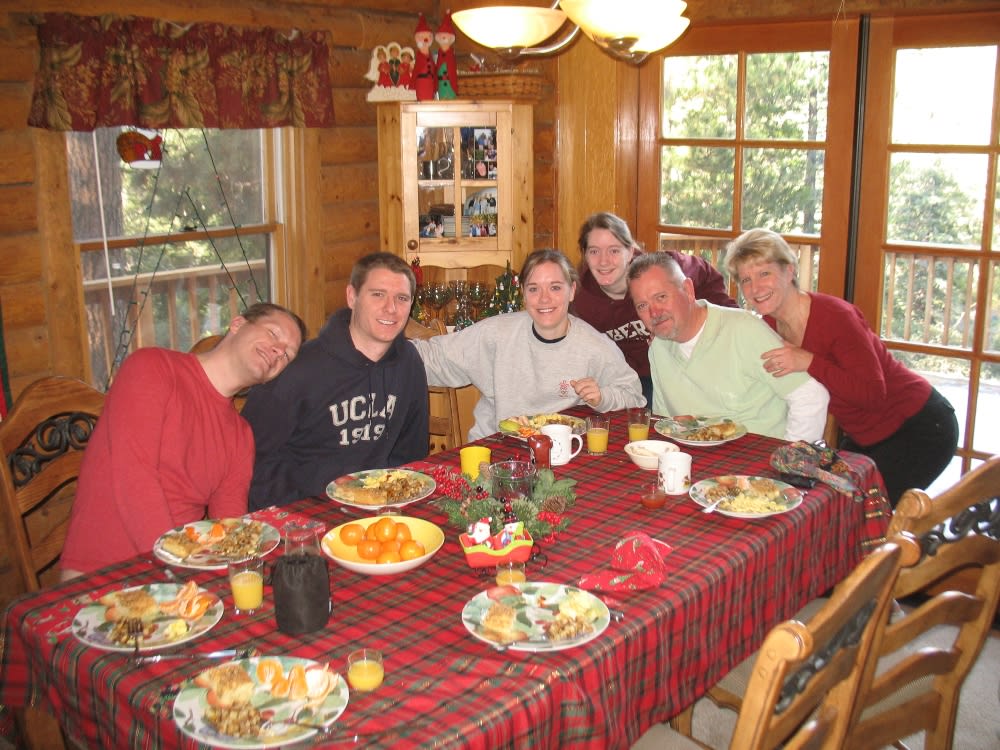 Of course, we needed room. The house itself was stunning, and there were rooms for every purpose we had, including a snug little one for our youngest daughter, then a very young toddler (she never relinquished her "nest!") Everything was well-built, there was a full basement – the little ones rode their tricycles around and around it - and there was a large lot for exploration and play. A huge river rock fireplace in the family room. A rear deck with another river rock fireplace for entertaining. A deep walk-in closet in one bedroom was obviously useful with five kids – who would use it as a hideout from time to time! A master bedroom with views that go on forever, and a huge room over the garage that makes a perfect home office. The two-car garage to keep the snow and sun off the cars. That huge walk-in pantry, truly a chef's delight. There was even a laundry chute!
It was an easy choice. We saw no other houses that had the same combination of size, location, and elegance.
How would you describe your neighborhood?
This is a quiet neighborhood with a handful of full-time residents and a number of vacation homes that have been owned by the same families for years. Up our street, all the power lines are buried so the view lines are superb. Hilly streets perfect for a vigorous workout. Our neighborhood is at the edge of things, right up against the forest and the hills. It's private, off the beaten track – many days we see more walkers than drivers.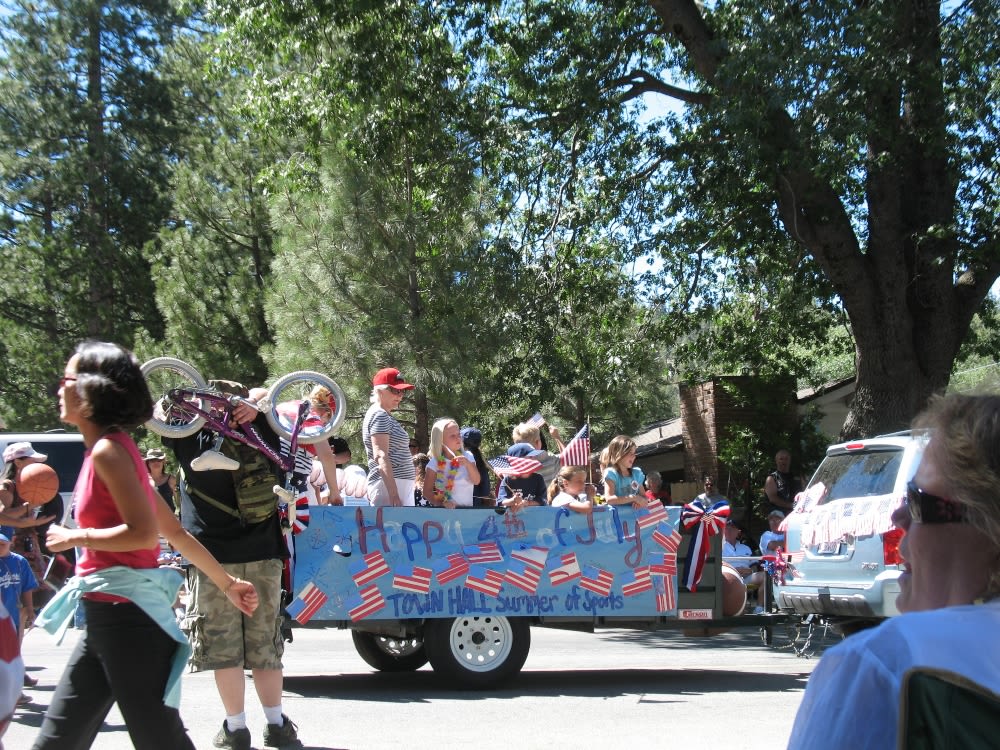 What do you enjoy most about your neighborhood?
We have always loved the quiet and the darkness at night. The spectacular sunsets most evenings. Three hundred blue sky days a year. Our regular "cocktail walks" down the block and up to the vista point at the top of Howland, where on certain days you can see the gleam of the Pacific Ocean. Superb and challenging sledding during snowstorms. The phenomenal view of Lily Rock at the corner of Cougar and Howland. The real changing of the seasons. The spring flowers and the fall colors.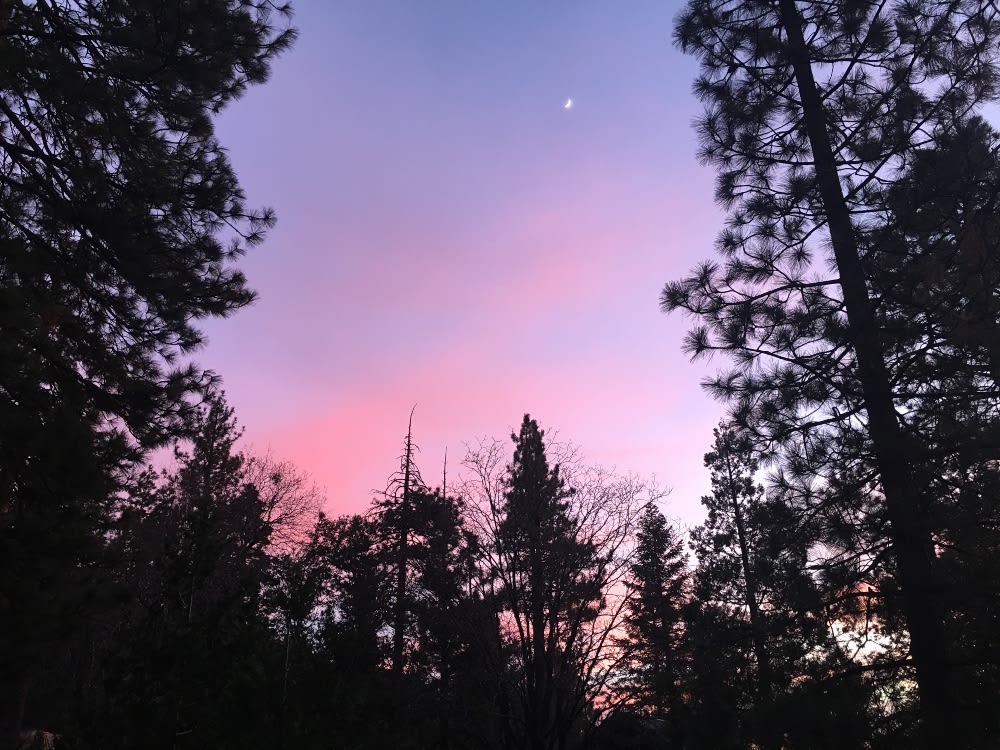 Why have you decided to sell your home?
Sally is retiring from her job as a teacher at the local school, and Mark travels extensively. All of the kids are grown and scattered across the country, so it's become more house than we can fully use.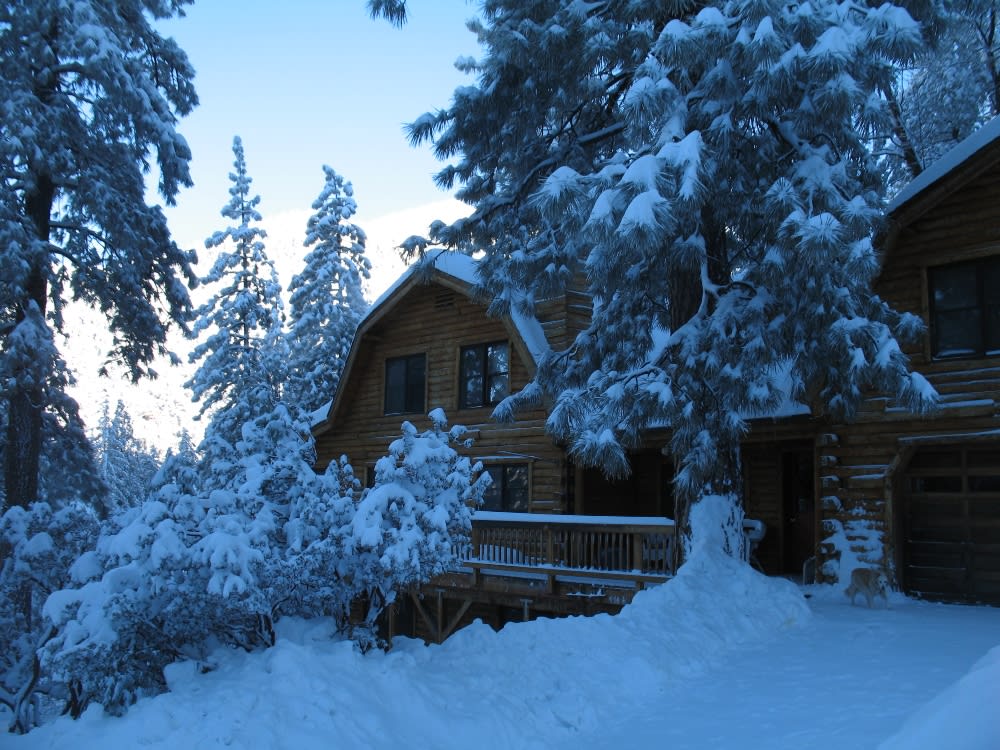 What will you miss most about living in your town?
Friends gathered over almost 30 years. Many of the local shops and restaurants. The spectacular views in all directions. That we are still discovering parts of it after all these years. Seeing the Pacific Crest Trail hikers coming through every spring. The new library and the new community center. Secret hiking and camping spots (there's a spring-filled horse trough stocked with goldfish, but you'll have to find it yourselves.) The mysterious old lodge behind Pine Cove. Running our challenging Idyllwild 5K and 10K every year. Walking through County Park and meeting the campers.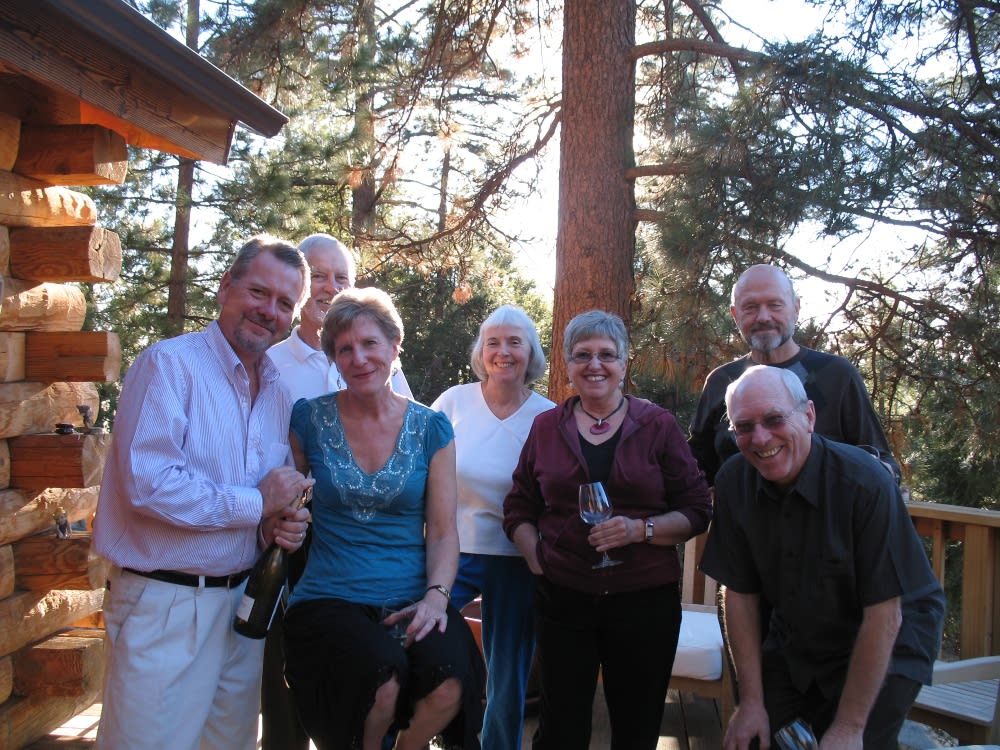 The town's traditions – the tree lighting ceremony in the center of town, the 4th of July parade, having a dog for a mayor, the weekly local paper, meeting everyone at the post office.
The sunsets!
Where are you looking to live next?
We'll land somewhere in the greater Los Angeles area, most likely in a college town with an active performing arts program, for a few years until Mark retires. Then we'll see where life takes us next. We'd like to someday get a little vacation place in Idyllwild. It gets into your blood.