Located in the San Jacinto Mountains,
Idyllwild
is home to many musicians, actors, and artists and is a popular vacation destination for those coming from Los Angeles or San Diego, both of which are around two hours away. It's also the perfect place to own a vacation home as it's a mecca of hiking trails, provides plenty of opportunities to get up close and personal with nature, and has cultural activities, including wine tasting and art galleries. Whether you're visiting from nearby for vacation or looking at Idyllwild real estate, or you already live in the area, it's always a great idea to take a night to spend focusing on your significant other. Here are some of the best places in town for a romantic date night.
Explore these Idyllwild restaurants
Idyllwild Brewpub
Not every date night needs to be about candlelight and white tablecloths. You can create some of your best memories on an outdoor patio over a good craft beer and some perfectly-paired munchies. If this sounds appealing, put
Idyllwild Brewpub
on your must-try list. The pub has a rustic interior that reflects its rugged surroundings and a spectacular view of Strawberry Creek. Those who venture out of their Idyllwild homes to eat (and drink) here will also get an up-close-and-personal look at the brewing process as the in-house brewery is encased in glass so anyone can take a peek.
Have a few laughs or get to know your significant other better over a pint of Shoulda Been Red Irish Red or Black Bart's Cherry Tart, or enjoy a craft cocktail like the Wake Me Up Before You GoGo (coffee liqueur, cold-brewed coffee, oat cream, and Raspberry Amaro Ciociaro). The pub also has plenty of fantastic eats to go with your drinks. Try out an appetizer like the buffalo cauliflower, or go straight for an entrée of grilled salmon and asparagus or a stout bratwurst.
Idyll Awhile Bistro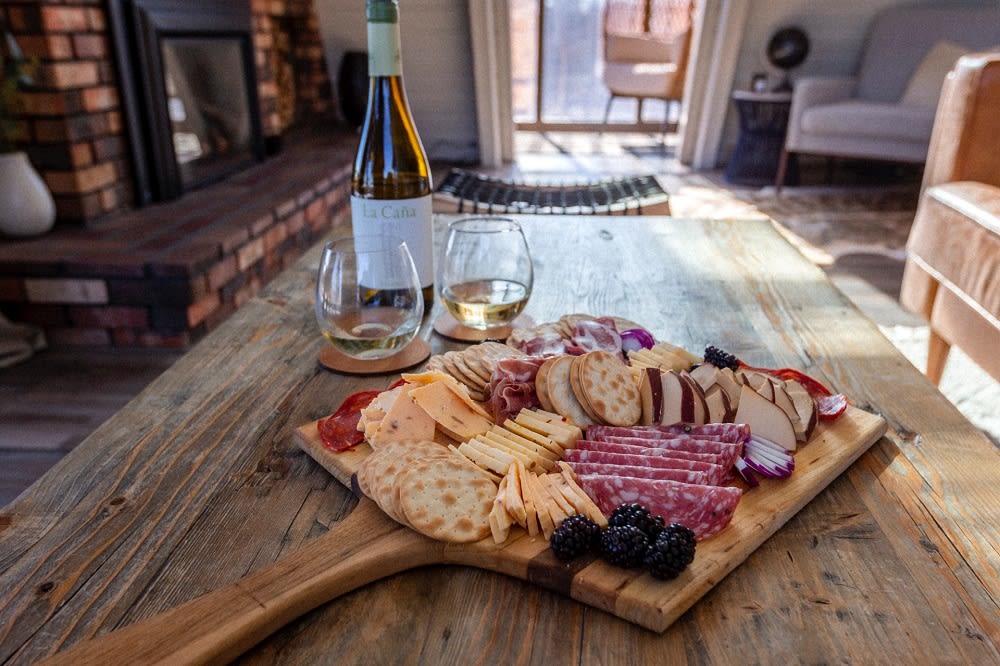 If you'd rather sip on some wine rather than beer for your date night, head on over to
Idyll Awhile Bistro
. This quaint little locale offers lunch, dinner, and Sunday brunch, focusing on organic ingredients. You can keep it light with tapas like their bruschetta, charcuterie board, or shrimp cocktail, or dive into one of the bistro's delightful sandwiches or flatbreads. Make your date night extra special by getting a wine flight and trying out some fantastic selections from the area or from around the world. If your significant other would rather have a brew than test out a new Chardonnay, don't worry — the bistro also has plenty of beers to choose from. If you really want to go all out for date night, leave your Idyllwild home for the night and stay at The Wine Loft, the bistro's 2-bedroom, 2-bath vacation rental.
Restaurant Gastrognome
Described as having an "elegant mountain rustic" environment set up to facilitate conversation,
Restaurant Gastrognome
is the perfect place for a date night. The restaurant, known as "The Gnome'' by locals who frequent it, has served the area since 1973. The menu focuses on affordable and healthy food. Some standouts include the asparagus, portobello, and penne pasta, grilled pollock burger, and gnome dip (braised Angus short rib, au jus, cheddar, and jalapeño fondue).
To enhance your date night experience, choose a glass, half bottle, or bottle of wine from the extensive list (most of which are from the area), or choose a local or imported beer. Finish the evening with a slice of cheesecake or some chocolate mousse to end on a sweet note.
Ferro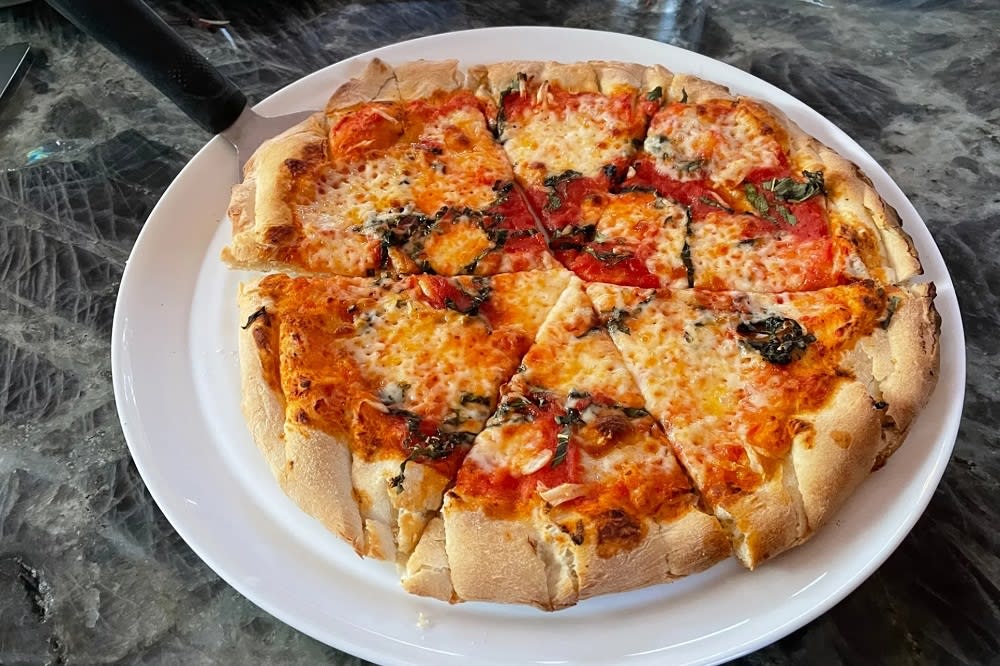 An elegant Italian restaurant is a go-to for date night, so those who own Idyllwild homes tend to gravitate to
Ferro
when they want to get out of the house with their significant other. Though Ferro may be a little more casual than some Italian eateries in bigger cities, it's highly praised for the delicious food and fantastic service. The interior of Ferro is cozy, and you can sit in the main dining area, the upstairs room, or on the fully enclosed front deck that's open year-round. Menu options will be familiar to anyone who loves Italian food and includes linguine alla bolognese, branzino con limone (pan-roasted sea bass), and a large selection of authentic pizzas. Ferro also has a curated wine list — mostly imported from Italy — and many dessert options such as gelato, sorbet, flourless hazelnut cake, and tiramisu.
Cafe Aroma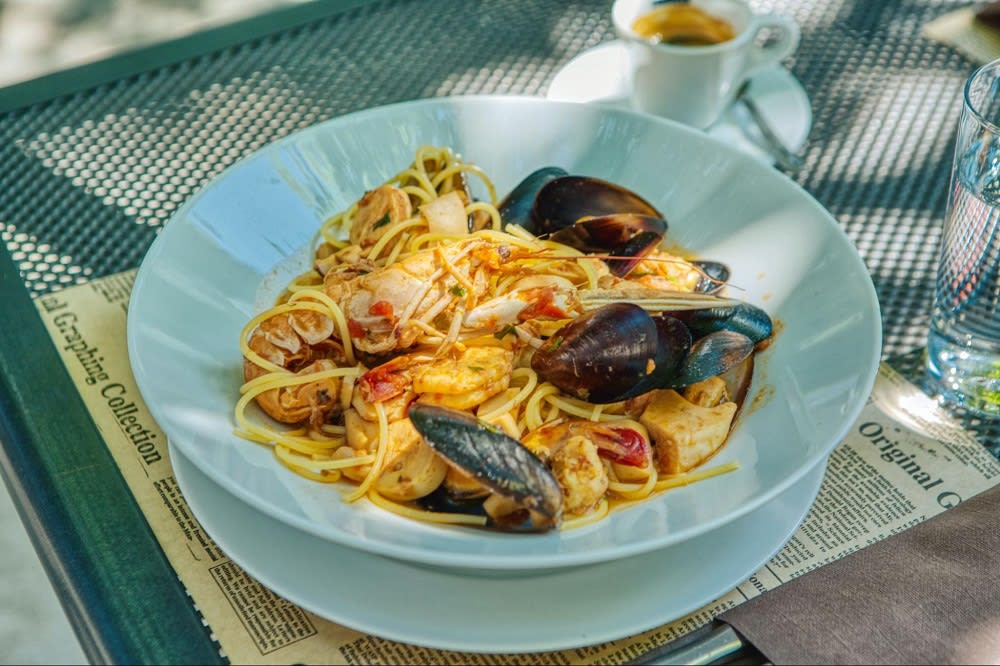 Known as a food, drink, social club, and art gallery,
Cafe Aroma
serves Italian fusion cuisine in a vibrant and unique atmosphere perfect for your next date night. Though you can also dine here for lunch on the weekends, you will definitely have the best experience when you make a dinner reservation. Start your romantic dinner with some vegan queso served with ciabatta, then move on to a bowl of seafood pasta or duck à l'orange. Cafe Aroma is a perfect choice for those with dietary restrictions as they have gluten-free and vegan dishes, or ones that can be made gluten-free or vegan, all of which are clearly marked on their menu.
Cafe Aroma also has an impressive drink menu that is popular with those who are ready to get out of their Idyllwild homes for the evening and spend some quality time with the person they love. Wines from around the world are available by the bottle or glass, or diners can select a craft cocktail or bottle of craft beer.
Is Idyllwild real estate right for you?
Do you live in the area and want to plan your next date night? Or will you be in the area to look at Idyllwild real estate and want to make sure you and your significant other take some time for a romantic dinner? Give one of the restaurants on this list a try and you won't be disappointed! If you need an agent to help you begin your search for Idyllwild property, reach out to one of the trusted agents at the
Cochran & Miracle Group
for expert guidance.