Nestled in the San Jacinto mountains, the charming town of Idyllwild provides the perfect backdrop to relax and recharge. New residents love the pine-scented air, the gourmet locally-grown food, and the advantage of having a trailhead around every corner. As such, Idyllwild is an increasingly popular crossroads for art, outdoor recreation, real estate investment in California. Beyond that, there are plenty of reasons to love Idyllwild's small-town charm.
Location
Undoubtedly, one of the main draws of this mountain-side town is its prime location. Idyllwild is approximately two hours outside both Los Angeles and San Diego, making it a popular destination for those looking to escape the noise of either city. This mile-high alpine community is located in the San Bernardino National Forest and offers residents easy access to nature and the San Jacinto Mountains.
Small-town charm
Hidden high in the mountains, Idyllwild is beloved for its rural, small-town charm, mixed with a distinctively laid-back Californian ambiance. The town boasts locally-owned shops and restaurants to add to the overall feeling of community. And while it's home to fewer than 4,000 full-time residents, Idyllwild's population is creeping up as more people discover its amazing climate. In fact, Idyllwild's home values have sharply outpaced the national average.
With so much to offer investors and residents, this eclectic community appeals to individuals from all walks of life and backgrounds. Artists, retirees, families, and nature enthusiasts all make their home here. There's a strong sense of community nearly impossible to find elsewhere in Southern California. It's the type of place where neighbors look out for one another and know each other by name.
Climate
When it comes to the weather in Idyllwild, you can expect warm and arid summers, while winters are typically long, snowy, and overcast. Throughout the year, the temperature can range from 25 to 83 degrees F, providing a much-needed change of pace from the hot desert summers found in nearby Palm Springs or Los Angeles. According to the tourism score, the best time to visit Idyllwild for warm weather is from early July to early September. Despite this recommendation, Idyllwild draws visitors in all four seasons, including vibrant foliage in the fall and snow during the winter months. Once you've seen it for yourself, it's easy to understand why.
Close access to nature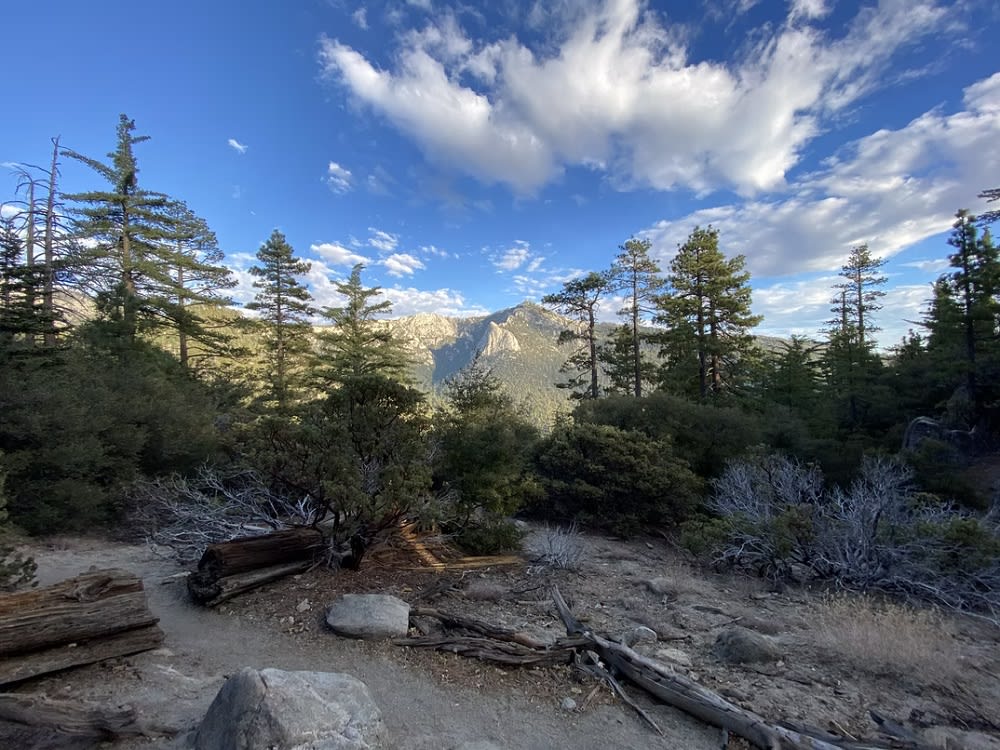 Away from the traffic and the smog of cities below, life in Idyllwild is quite literally a breath of fresh air for most Californians. The town is nestled among towering pine trees, sweet-smelling cedars, and beautiful rock formations. There's little that's more rejuvenating than spending time outdoors and connecting with nature, and Idyllwild provides convenient, daily opportunities to do just that. With mountain biking, rock climbing, hiking, and camping, there's something for everyone.
Rich history
This mountainside village has a rich and fascinating history. The area was originally known as Strawberry Valley by white settlers, due to the wild strawberries that grew in abundance along the creek that weaves through town. In the late 1800s, settlers slowly started coming to the area and by the 1890s, a toll road had been constructed from Hemet, which prompted further settlement, logging, and tourism. In 1901, the town received its official name and in the next few decades, Idyllwild became a popular place for weekend tourists, as well as a filming location for Hollywood. Today, Idyllwild remains an unincorporated community with no local government, except for a golden retriever named Max, the honorary Mayor.
Restaurants
No matter what you're craving, you can find something local to satisfy your craving. Café Aroma is a cozy, quaint bistro known for its Italian-fusion-inspired menu with vegan, vegetarian, and gluten-free opinions. Step back in time when you dine at Red Kettle. Established in the early 1920s, this casual daytime eatery serves breakfast, burgers, and sandwiches. From the home-style cooking to the attentive staff to the old-fashioned ambiance, you'll be sure to feel at home.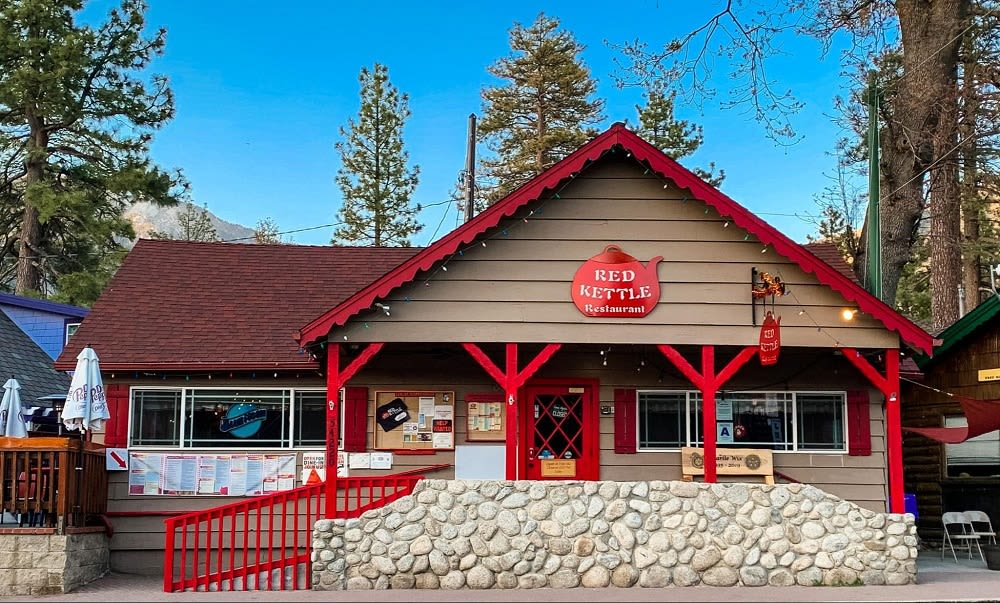 Credit: Red Kettle
Arts
Whether you're new to town or simply passing through, it doesn't take long to notice Idyllwild's commitment to the arts. The Idyllwild Arts Academy provides pre-professional training in the arts and challenging pre-college academics to talented young artists from around the globe. The academy has been around since the late 1940s, resulting in a long and successful history of nurturing the creative talent of every age and level of accomplishment.

Make plans to attend the annual Jazz in the Pines Festival, which is one of the town's most loved traditions. This storied festival brings together professional jazz artists and up-and-coming jazz enthusiasts and takes place over two weeks, giving ample opportunities to tap your feet.

If you're new to town, you can get to know your neighbors by participating in local events and festivals. Consider attending the Idyllwild International Festival of Cinema. The festival, which takes place every March, features over 100 films and has been dedicated to showcasing emerging talent in both studio and independent film.
Local shops and businesses
Unlike most Californian vacation towns—jam-packed with chain stores and fast food—Idyllwild's delightful community offers a handful of unique shops and stores that you won't find anywhere else. The Idyllwild Gift Shop is a charming store that offers an abundance of unique items. The inventory changes throughout the year, which means that you'll always find something new and exciting. The talented and kind staff is always happy to give recommendations and help you find exactly what you're looking for.

Pick up a sweet treat from Idyllwild's very own Candy Cupboard. Since first opening its doors in 1981, this sweet shop is one of the oldest family-run businesses in the town. Owned and operated by two sisters-in-law, Candy Cupboard has served as the main attraction in the center of town. You can find a wide assortment of candy, including vintage and novelty candy, handmade chocolates, hand-dipped desserts, and shaved ice. One of the most popular items is the old-fashioned ice cream bar, dipped in chocolate and rolled in a topping of your choice.

If you're looking for a fun activity with friends, head over to Earth 'N' Fire to try your hand at shaping and painting pottery. Established in 1996, Earth 'N' Fire is a popular destination for tourists and residents alike. The shop operates under the belief that art should be made available to all and seeks to ensure that everyone is inspired to paint a masterpiece of their own creation. Whether you're planning a family-friendly activity, something with your friends, or some personal enrichment, Earth 'N' Fire guarantees a memorable Idyllwild experience for its guests.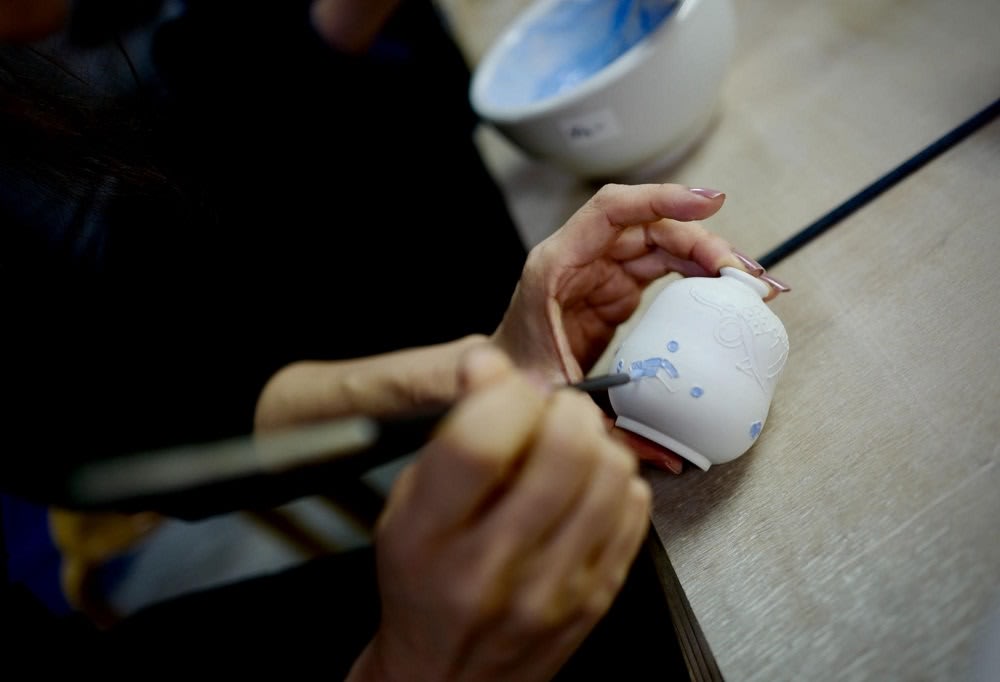 Considering homes for sale in Idyllwild?
If you're ready to explore Idyllwild real estate, contact Cochran & Miracle today. Whether you're looking for a vacation home or a forever home, this charming mountain community has something to fit your dreams. The team at Cochran & Miracle will walk you through the real estate process from start to finish, and can help you find a house that truly feels like home.