Emrhys Cooper and Donal Brophy's lives have been anything but linear. Creative showstoppers with a wide range of talents and passions, they've traveled far and wide, finding immense success in the U.S. Their most recent home was the exquisite Idyllwild estate on Double View Dr., which they completely remodeled to fit their theatrical tastes. To understand this fabulous property requires understanding its impressive owners.


Emrhys Cooper
Originally from Devon, England, Emrhys Cooper has always had art in his blood. He spent his youth dancing, singing, and acting, and at age 12, he had his first professional success. He starred in a variety of UK commercials before earning a scholarship to the Central School of Ballet. While studying ballet, one of his teachers told him he'd "never make it." This simply fueled his desire to succeed at dance — something he'd adored ever since watching Fred Astaire and Gene Kelly movies. After years of training at the Central School, he transferred to the Laine Theatre Arts School, where he focused on acting and musical theater.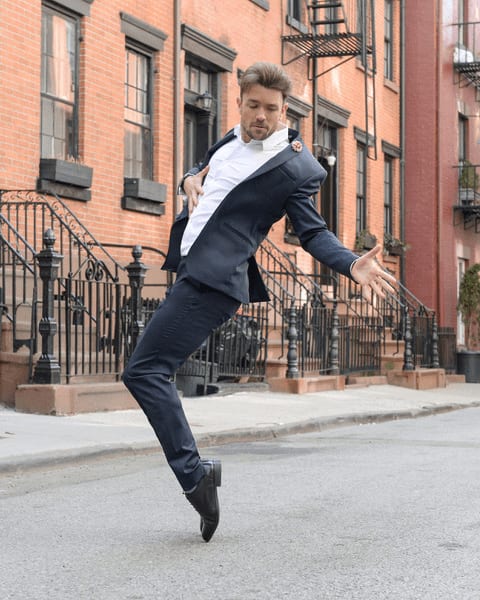 Emrhys fully embraced dance after graduating and found immense success as a dancer for the Royal Ballet in London. He starred in Bourne's Swan Lake in 1995 and The Wind in the Willows in 2002, among several other productions. To use his o
wn words
, "ballet is one of the most unnatural things you can do to your body," and yet, he worked at it day in and day out, so he could be the best dancer possible. Emrhys went on to star in several West End musicals, such as Guys and Dolls and The Wizard of Oz.
After his time in London, Emrhys moved to Los Angeles, where he transitioned to television. He's appeared in Desperate Housewives, CSI: NY, Blackish, and Person of Interest, among others. He's also found success in several independent films, including Walk a Mile in My Pradas, Bloodrush, and Till We Meet Again. At 36 years old, his career has been a whirlwind of success, and it only continues to grow.
Donal Brophy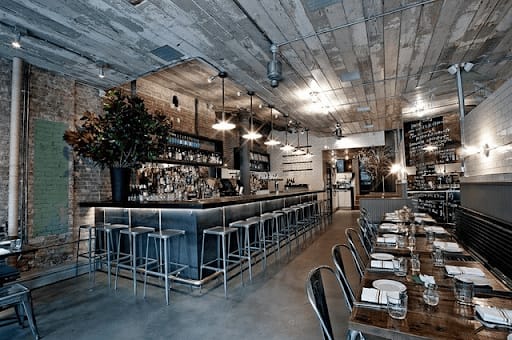 Donal Brophy found his own success while living in New York City, where he worked as a restaurateur. Originally from Ireland, he shares Emrhys' passion for acting and performance, but he also has a natural ability to identify potential and turn it into a hotspot. He owned and operated some of New York's most popular restaurants, including Highlands, a Scottish gastropub in the heart of the West Village. Whitehall (another West Village spot) was a local favorite for cocktails and traditional, seasonal eats. He also owned the Lower East Side's MQS, as well as the legendary Montauk restaurant, The Surf Lodge.
Perhaps his most impressive design endeavor was his restaurant,
Mary Queen of Scots
. To walk through the restaurant was to journey through Mary's entire life. The entrance featured a beautiful mosaic tiled floor, which depicted Mary's actual family crest. The walls were adorned with maps documenting Mary's journeys overseas. The back of the bar featured a giant sketch of a Phoenix, which was Mary's symbol. The entire restaurant was an epic lesson in creating meaningful designs on a relatively limited budget.
Donal's restaurants were favorites of locals and big names alike. He welcomed a slew of celebrity guests — Daniel Day-Lewis and Stephen Spielberg, to name a few!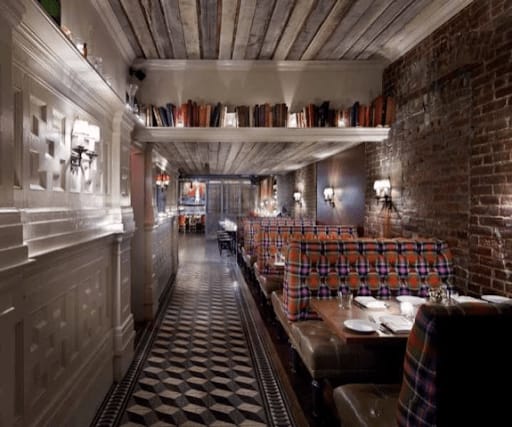 Donal's restaurants were featured in major publications, including
Vogue
and The New York Times, solidifying his reputation as an A-list restaurant curator. While in New York, Donal was also known for epic parties. Everything he organized automatically became a "must-attend" event for New York's most with-it residents.
Today, Donal continues his career in the arts as an actor and producer. His most recent credits include Clodagh, The Bird Streets, and Joshua Tree.


The Property
Emrhys and Donal brought a wide range of experiences in an array of cities and countries to their Idyllwild home. Their stunning property is eclectic and theatrical. Or, to use their words: "James Bond villain meets exiled Italian count." They brought the house down to its bare bones, only to use their artistic talents and visions to craft a high-end, exquisitely designed retreat. Nestled among the mountains, it's the perfect blend of quaint mountain escape and chic residence.
To live in Idyllwild is to join an impressive list of current and previous homeowners, from Dolly Parton to Sean Connery. Emrhys and Donal could not have chosen a better location to build their dream home. And soon, their dream home could become your reality!
Interested in learning more about this property or additional Idyllwild real estate? Contact
Cochran & Miracle Group
to learn more about their impressive roster.