Welcome to paradise. Perfect for nature lovers or those craving time away from urban life, Idyllwild is a tranquil community located west of Palm Springs. Surrounded by the majestic San Jacinto Mountains, Idyllwild offers visitors and residents endless activities while keeping the charm of a small town. This desirable location provides an attractive balance of nature, culture, shopping, and dining to cultivate a relaxing and distinctive environment. Investing in homes for sale in Idyllwild is more than just investing in real estate — it's an opportunity to invest in your wellbeing as well.

A center for art, nature, and locally owned shopping and dining establishments allows Idyllwild to offer everyone an array of experiences and services to enjoy. One highlight, in particular, is the town's impressive roster of elevated spa boutiques. Let's take a look.
The Grand Idyllwild Lodge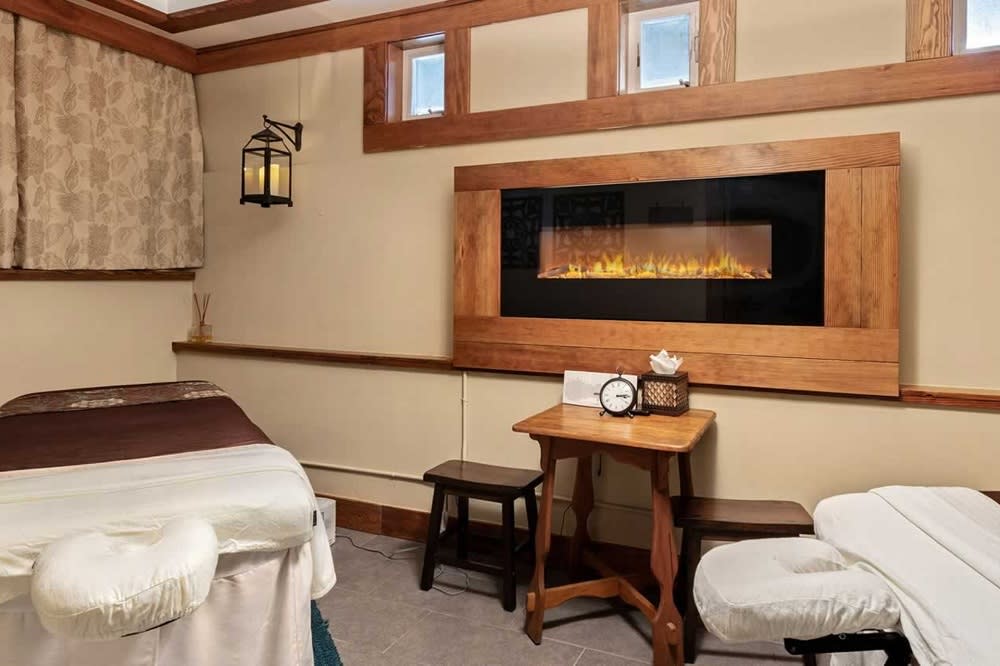 Photo courtesy of The Grand Idyllwild Lodge
This rustic lodge features gorgeous post and beam construction and is a stunning mountain retreat. Coupled with their spectacular water features, you have a fabulous combination for relaxation.
The Grand Idyllwild Lodge
offers several types of massages, including custom ones. A Cedar Sauna is also located in the lodge, adding a unique relaxation method to center oneself. There are also rooms available if you want to extend your stay and indulge at this beautiful lodge.
Idyllwild Mobile Massage
If you prefer convenience over traveling to a destination,
Idyllwild Mobile Massage
will come to your Idylwild home and bring all necessary equipment and their experienced massage therapists. Deep tissue, hot stone, prenatal, reflexology, sinus treatments, and aromatherapy are some of the standard options provided. They are also eager to work with you to design a custom treatment tailored specifically to your needs.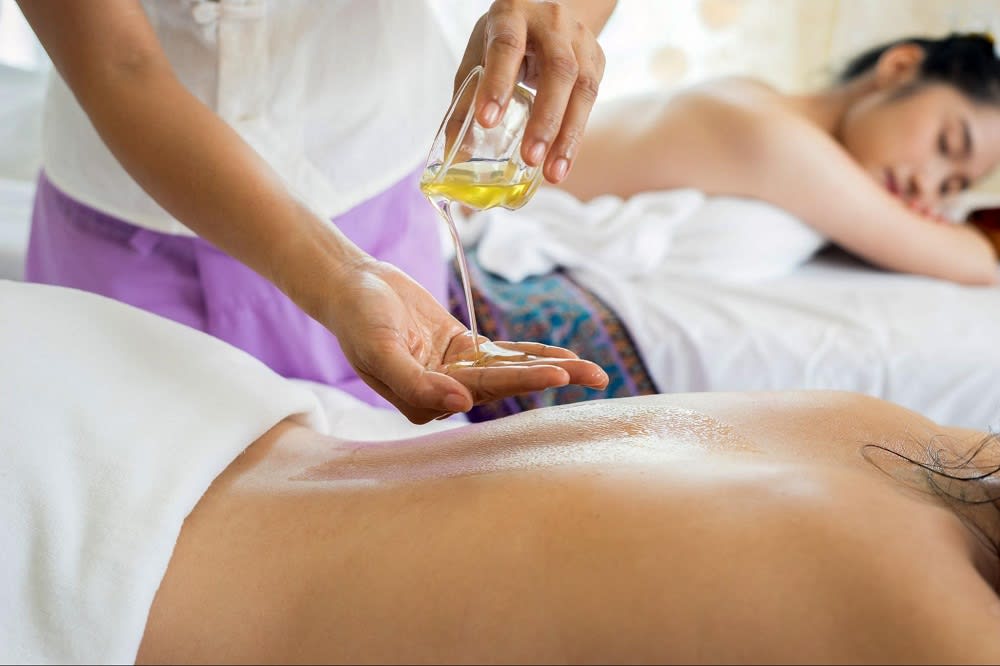 Idyllwild Beauty Shop
This vintage beauty parlor is worth visiting — they offer luxurious treatments for hair, nails, and makeup. Consistently garnering high reviews, residents of Idyllwild frequent
this shop
for a blowout or to get their nails done before a special occasion dinner at one of the area's many fine restaurants.
Are you searching for the perfect home in Idyllwild?
Located less than a two-hour drive from Los Angeles and San Diego, there is something for everyone here, whether for a weekend visit or as a permanent resident. Located in a valley between mountain peaks, Idyllwild is limited in its ability to sprawl and instead embraces its natural surroundings. For instance, the nearby
Mount San Jacinto
has the second-highest peak in Southern California, and with no skyscrapers in the area, the gorgeous southern California landscape serves as the most beautiful backdrop.
Artists and writers flock to this beautiful location as the sheer natural beauty of the area would inspire anyone to be creative.
The Idyllwild Art Academy
cultivates the next generation of creatives and, by offering high school boarding and summer programs, serves as a significant contributor to the community.
Idyllwild is also home to dozens of locally owned
art galleries
, studios, and shops, whether woodworking, ceramics, jewelry, painting, glassworks, music, or fine dining. The town's dedication to the arts can be seen through the central square with a stunning monument entirely constructed out of wood which pays homage to the area's wildlife. Drop by to enjoy live jazz bands playing their tunes among the
cedar
trees at sunset.
Whereas most urban environments are separate from nature, Idyllwild incorporates it. Tall pines and various species of
cedars
are dominant here and cancel street noise, refresh the air, and contribute to the sense of peace. Hiking along one of the many local trails through a deep cedar forest is magical — often the only sounds you hear are birds and the wind.
If you're looking to relocate or buy a second home in an area that offers an attractive balance of art, nature, and suburban living, Idyllwild could be the place for you. To get started, contact the
Cochran & Miracle Team
for expert service.