Set in the majestic beauty of the San Jacinto Mountains and featuring a charming small-town atmosphere, Idyllwild is the largest unincorporated community in Riverside County, California. A popular area for family vacations and getaways, there is no
shortage of activities here
like hiking, fishing, or even visiting the local artisans at their shops.
Just over four thousand people
have chosen to make this mile-high town nestled among pines their permanent home. Living in Idyllwild means striking a balance of being within nature while living in luxury, and is enhanced by the spectacular style of homes found in the area. If you are interested in settling down in the San Jacinto Mountains, here are the styles of homes you can expect to see while you house-hunt.
Modernist cabins and houses
The greatest draw of Idyllwild for many is its location of largely untouched wilderness. The nearby Mount San Jacinto State Park features
fourteen-thousand
acres of nature to explore in addition to the nearly twelve thousand acres in the area which remain preserved by the California Department of Parks and Recreation. With such an impressive abundance of protected nature surrounding Idyllwild, it's only fitting some homes are built cabin style to match the mountain location.
One of the most well-known pieces of Idyllwild real estate is the
David Cabin, designed by famous modernist Frank Gehry
. This design is a fantastic model for how modernist architecture developed a large presence in Idyllwild. This style exhibit features you would expect from a home in the mountains
like the exposed wood and hybrid indoor-outdoor living spaces
. Many cabin styles focus on functional simplicity while a modernist cabin allows the residence to connect with the outdoors through large windows and clean, straightforward design.
Modernist cabins are an ideal choice for their energy-conscious designs, especially in Idyllwild where conservation is highly valued. This type of architecture fits into its environment, celebrating nature instead of replacing it. In fact, Idyllwild has been able to maintain its charm and avoid commercialization in part because of Dennis McGuire, another famous architect known for creating dynamic modern homes in the area. Many Idyllwild luxury homes were designed by McGuire, and some are ready for new owners.
Some of McGuire's homes also have contemporary architectural elements, including sustainable and eco-friendly utilities. You may find some homes in Idyllwild have a contemporary styling on the exterior but feature an open, modernist floor plan indoors. Idyllwild's unique landscape provides exciting challenges to architects as they strive to maintain the natural beauty of a home's surroundings. Consequently, most of the architecture in Idyllwild is a fusion of different styles. For example, it's not uncommon to find a home with steep roofs like a French Country-style home,
but with Craftsman-style shingles or siding
. Most people picture a structure constructed from logs when they think of a cabin, and Idyllwild certainly features many properties with this type of outdoor accent, but craftsman-style houses focus on using manufactured materials in their design instead.
The modernist style of these homes coupled with the natural beauty of Idyllwild makes it a desirable place to live. In 2021, the
median sold price of a home in Idyllwild was $500,000
, with homes selling for 26.6% more than they did last year. Another added benefit to buying an Idyllwild luxury home is the possibility of renting it out to visitors every vacation season as this mountain escape is considered to be
one of the best towns
to visit in the state of California.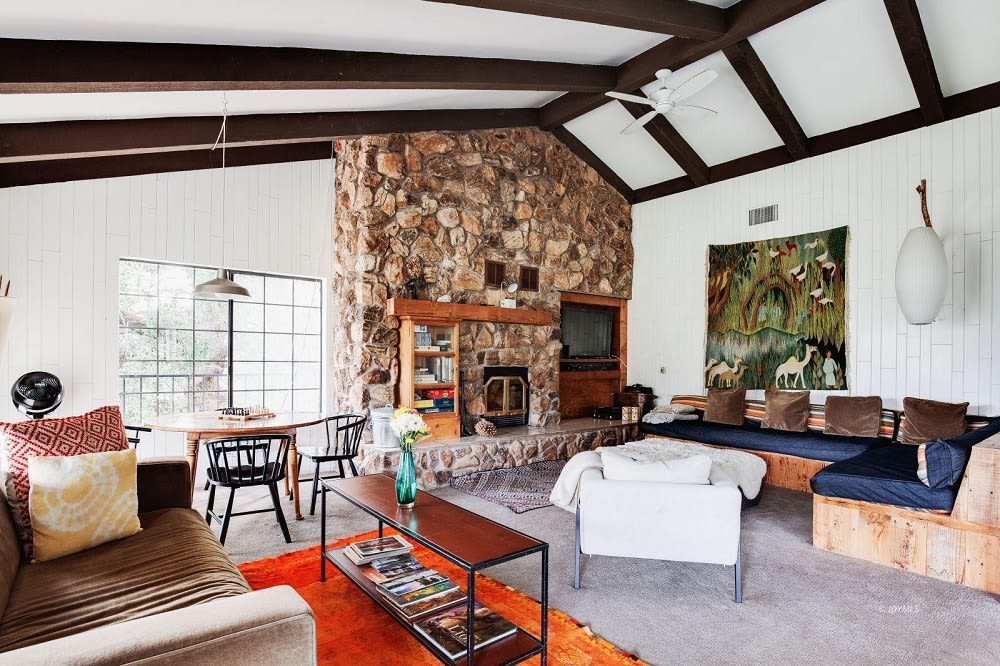 Bungalow
Modernist homes are all about finding beauty in simplicity, but they also often have large, spacious floorplans which hint at a luxurious lifestyle. However, luxury can also be found in cozier packages like a bungalow home.
Bungalows are
typically one floor
with some having a partial second story built into a loft or roof. This type of design is ideal for vacation homes, making a bungalow a wise investment if you plan on capitalizing on tourism in Idyllwild. Making use of the indoor/outdoor ideal of the mountain location, Bungalows are often constructed with many verandas so residences can enjoy the nature of the surroundings from a covered porch. Whereas modernist homes are defined by their statement-making designs and large interior spaces, a bungalow is oriented around cultivating a cozy life.
Bungalows come in a few styles of their own, such as French Country style architecture with small windows and steeper roofs or cabin style, where they're constructed with natural materials to blend in with their surroundings. Low maintenance and ease of modification
are two additional benefits
that make Bungalow homes desirable to buyers.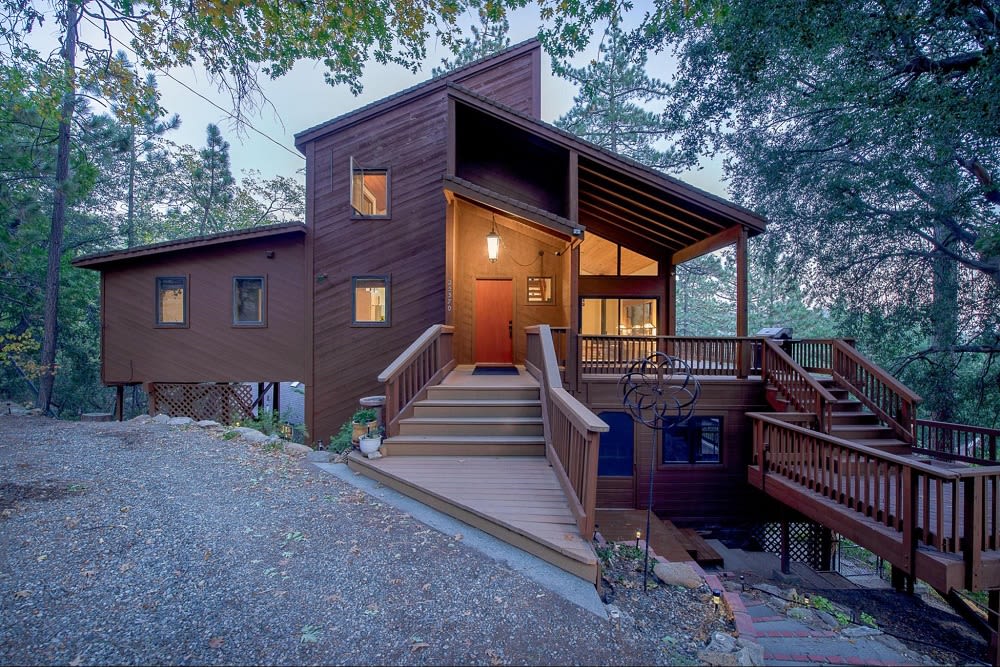 Bungalows reflect the quaint feel of Idyllwild and give the person residing in the home a sense of simplicity without sacrificing luxury. As of November of this year, there were
109 homes for sale in Idyllwild
. On average, each house took about 38 days to close, which is almost 40% less time than last year.
Idyllwild itself is an exclusive real estate market because of the regulations preventing it from becoming overpopulated. While Idyllwild real estate is highly sought after, there are still plenty of opportunities to be had among the pines of the San Jacinto Mountains.
Whether you're drawn to a cozy bungalow nestled in the mountains or a modernist cabin with sweeping views of the California wilderness, Idyllwild has a place for you. To learn more about popular architecture in the area or about Idyllwild real estate, please don't hesitate to contact the trusted local agents at the
Cochran & Miracle Group
for expert assistance.